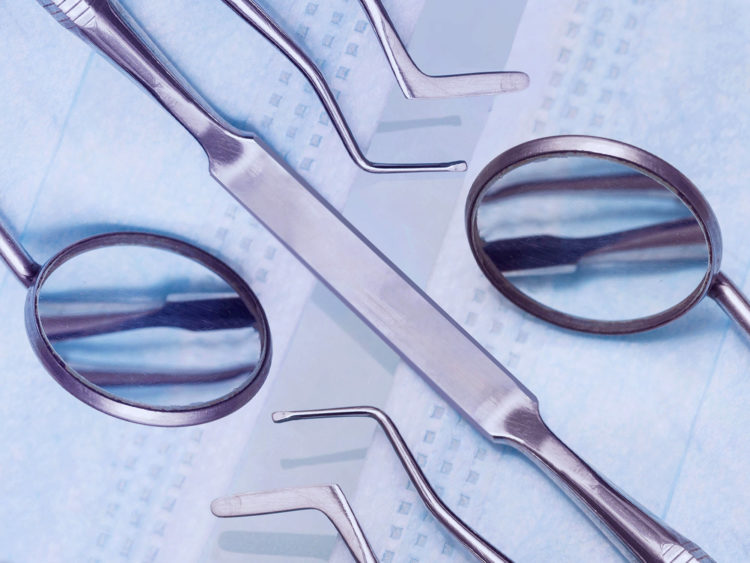 Terms & Conditions
1 Orders
1.1 You can order from us in the following ways:
a) Online via the website;
b) Telephone on 01424 755238;
When you place an Order for a Product in any of the ways listed above you are agreeing to buy it for the price stated, subject to these Terms and Conditions. This page tells you the Terms and Conditions on which we supply any of the products listed on our website.
Please read these Terms & Conditions carefully before ordering any Products from our Site. You should understand that by ordering any of our Products, you agree to be bound by these Terms & Conditions.
2 The contract between you and us
2.1 You may place an order to purchase a Product advertised for sale on the Site by following the on-screen prompts after clicking on the item you are interested in. You will have an opportunity to check and correct any input errors in your order up until the point at which you submit your order by clicking the "Pay Now" button on the "Order Summary" page.
2.2 After placing an order, you will receive an e-mail from us acknowledging that we have received your order and giving an order number and a summary of your order. Please note that this does not mean that your order has been accepted. Your order constitutes an offer to us to buy a Product. All orders are subject to acceptance by us, and we will confirm such acceptance to you by sending you an e-mail that confirms that the Product has been dispatched (the Dispatch Confirmation). The contract between us will only be formed when we send you the Dispatch Confirmation.
2.3 The Contract will relate only to those Products whose dispatch we have confirmed in the Dispatch Confirmation. We will not be obliged to supply any other Products which may have been part of your order until the dispatch of such Products has been confirmed in a separate Dispatch Confirmation.
2.4 We may choose not to accept your order for any reason and we will not be liable to you or to anyone else in those circumstances.
2.5 We may be unable to process your order if the Product you order is either out of stock or discontinued.
3 Delivery
3.1 We will deliver the Products to you in accordance with the delivery option specified by you when you place your order.
3.2 We will deliver all Products comprised in your order in one delivery. We will deliver directly to the delivery address specified in your order. Please see Delivery Information for details of where we deliver and the available delivery options. Deliveries will be made to your door. We are not responsible for any additional carrying or positioning of products ordered.
4 Risk and Ownership
4.1 Once delivered, the Products ordered will become your responsibility and, except in relation to Products that are damaged or faulty when delivered or have been incorrectly delivered, we will not accept any liability for their loss, damage or destruction after they have been delivered.
4.2 Ownership of the Products will only pass to you on: delivery of the Products to you; or us receiving full payment of all sums due in respect of the Products, (including delivery charges) whichever is the later.
5 Price & Payment
5.1 The price of any Products will be as quoted on our Site from time to time, except in cases of obvious error.
5.2 These prices exclude VAT but inlcude postal delivery costs to GB and Northern Ireland.
5.3 Prices are liable to change at any time, but changes will not affect orders in respect of which we have already sent you a Dispatch Confirmation.
5.4 We cannot complete your order until you have paid for it in full. Payment can be made by bank transfer: please complete the relevant details on the "Order Summary" page.
5.5 Our Site contains a large number of Products and it is always possible that, despite our best efforts, some of the Products listed on our Site may be incorrectly priced. We will rectify any such errors as soon as possible once we become aware of them. If a Product´s correct price is different from the price stated on our Site, we will normally, at our discretion, either contact you for instructions before dispatching the Product, or reject your order and notify you of such rejection.
6 Our cancellation, returns and refund policy
6.1 Except in relation to the Products specified in the next paragraph, you may cancel your order (or any part of it) at any stage before the Products are delivered to you, and up to 30 days afterwards. You may do so by simply returning the Products in accordance with our returns provisions set out in our Returns Policy.
6.2 You may not cancel your order if the Products consist of items where there are health and safety or hygiene issues or where the item has been opened, unless such Products were damaged or faulty when delivered to you or have been incorrectly delivered.
6.3 Where you decide to cancel an order after we have dispatched the Products, you will be under a duty to return them to us, at your own risk and cost. All such Products should be returned within 14 days after the Products have been delivered to you. Until such time as they are returned, you must retain possession of the Products and take reasonable care of them. You should return the Products to us unused, and in the same condition in which you received them i.e. in the original and unopened packaging, by one of the means set out in our Returns Procedure.
6.4 After you cancel your order and return the Products, any sum debited by us to your credit/debit card will be refunded in full. We will notify you of your refund via e-mail within a reasonable period of time. We will usually refund any money received from you using the same method originally used by you to pay for your purchase. Refunds for Products purchased as gifts can only be given to the credit/debit card of the person who placed the order. We will usually process the refund due to you as soon as possible and, in any case, within 14 days of you cancelling your order.
6.5 If any Product you purchase is damaged, faulty or incorrect, when delivered to you we may offer an exchange or refund as appropriate, in accordance with your legal rights. If you believe a Product is faulty, you should return the Product to us in accordance with the Returns Procedure. If you have any questions regarding returns, please contact us on 01424 755238.
6.6 Our policy on cancellations, returns and refunds does not affect your statutory legal rights.
7 Our liability
7.1 We accept no liability for any loss which is not reasonably foreseeable or for any business loss (which includes loss of profits, contracts, goodwill, opportunity and other similar losses).
7.2 This does not include or limit in any way our liability for death or personal injury caused by our negligence, or our responsibility for fraudulent misrepresentation and any other liability that cannot, under English law, be excluded.
7.3 Nothing in this section 8 or elsewhere in our Terms & Conditions affects your statutory legal rights.
8 Events outside our control
8.1 We will not be liable or responsible for any failure to perform, or delay in performance of, any of our obligations that is caused by events outside our reasonable control.
9 General
9.1 If any of these Terms & Conditions is declared invalid, unlawful or unenforceable, then that provision shall be deemed to be deleted from these Terms & Conditions and the remaining provisions shall remain in full force and effect.
9.2 We have the right to revise and amend these Terms & Conditions from time to time without prior notice by changing them on the Site, provided that any such change will not affect any purchases you have made before the change is implemented.
9.3 Failure by us to enforce a right does not result in waiver of such right. You may not assign or transfer your rights under these Terms & Conditions.
9.4 You and we agree that English law applies to these Terms & Conditions and that any dispute between us arising out of or in connection with these Terms & Conditions will only be dealt with by the English courts, unless you are resident in another part of the United Kingdom, in which case the applicable law of that part of the United Kingdom will apply and any dispute will be brought before the courts there. We are required by law to inform you that purchases can be concluded in English only and that no public filing requirements apply.
9.5 The Site is operated by Fibrebond Ltd (we / us). We are registered in England and Wales under company number 5611031 and with our registered office at Stone Rock House, Hawkhurst, Kent, TN18 4AG. Our VAT registration number is 182191705.
Back To Top